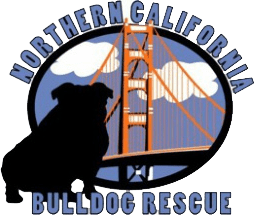 Steps to Adoption
Please start by submitting an online adoption application.
Please review the bios on the available Bulldogs for specific placement information.
If you are interested in a specific dog, fill out the inquiry form on that dog's page.
If you are a possible match for an available Bulldog, THEN you will be contacted for a home check visit by a rescue volunteer in your area.
Thank you for considering a rescue Bulldog.
Are you contacting us about surrendering your bulldog to rescue?
Please CLICK HERE to e-mail us.
We take in purebred English Bulldogs.
We do not take OE Bulldogges, Americans or mixes.