Northern California Bulldog Rescue
A 501 c3 Non-Profit Organization Dedicated to Improving the Lives of Displaced English Bulldogs in the Northern California Area
Senior English Bulldog Lives Matter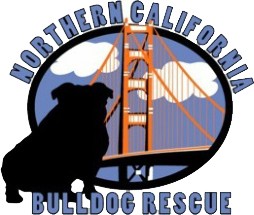 NorCal Bulldog Rescue is in desperate need of foster homes!
**Especially in the greater Sacramento area**.
If you can help out, even if only for a short time, please contact us. The Bulldogs do not have to be integrated into your family of dogs, many of them need to be placed as only dogs so they need to be kept separate. If you have the ability to gate them off, this would be a tremendous help.
Please email for more info: prungo2@aol.com or mflily1@aol.com
Thanks!!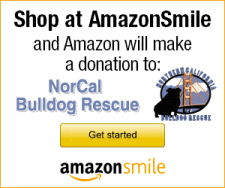 You shop. Amazon Gives.
Amazon donates 0.5% of the price of your eligible AmazonSmile purchases to the charitable organization of your choice.
AmazonSmile is the same Amazon you know. Same products, same prices, same service.
Support Northern California Bulldog Rescue, Inc. by starting your shopping at smile.amazon.com.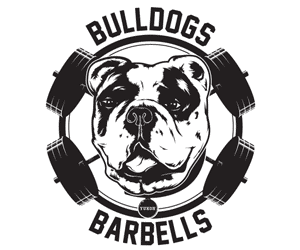 Buy a Shirt from Project X – Help NCBR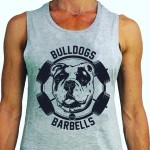 Next Tuesday's (11/3/2015) release is a bittersweet one for us. We're bringing back our Bulldogs and Barbells 'Yukon' edition to help raise more funds for Bulldog Rescue. We last did this a year ago after Yukon passed away. We're bringing the design back this year to honor his brother 'Bumble' who passed away a few weeks ago. The Yukon release was designed to be a one time release. I made the decision to bring it back to honor my friend Bumble and his family along with raising more money for a good cause. Along with 2 colors of muscle tanks we will also have several colors of tees and a small run of raglans.
We expect items will go very quickly.
Todd.

PAWS for SJACS
PAWS for SJACS is an all volunteer group. They work closely with San Jose Animal Care and Services and local rescues to help provide adoptable, homeless animals with non-routine medical care; additional aid is provided through specially funded PAWS for SJACS programs, such as spay/neuter, animal assistance projects, and community outreach.
PAWS for SJACS has graciously donated to Northern California Bulldog Rescue and assisted our rescue group over the years.
Thank you, PAWS for SJACS!
The Rex Center
The Rex Center is a Holistic Fitness Center for Dogs.
Located at: 1040 Palmetto Ave. Pacifica, CA 94044.
We offer canine aquatic services, holistic services, and workshops for you and your dog's behavioral and physical well-being.
If your dog has a specific medical condition, we recommend you consult with your veterinarian before booking a swim at The Rex Center.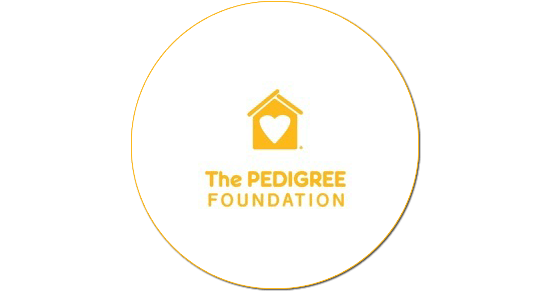 "Proud recipient of an Innovation Grant from
The PEDIGREE Foundation
in recognition of the great things we do for dogs."