Adoption Application
We are looking for the right homes for these Bulldogs.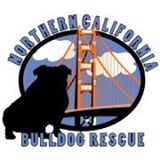 Please note before applying for adoption:
We do not adopt to homes with unfenced pools.
We do not adopt to homes with small children.
We do not adopt to homes where any animal living there is not spayed/neutered.
We do not adopt outside of the Northern California Area.
Bulldogs are very high maintenance. Please research the breed before applying.
We are a 100%

volunteer

, non-profit organization.
Information Regarding Adoption
A 501 (C)3 Non-profit organization Thank-you for your interest in adopting a Bulldog from Northern California Bulldog Rescue!
About Our Rescue Group…
We are a private, volunteer, non-profit 501(c)3 organization. We are dedicated to the rescue of unwanted, neglected, and abandoned bulldogs.
We provide food, shelter, medical attention, and TLC during our rescues wait for the "RIGHT" forever home. All of our dogs are in foster homes throughout the Northern California area – we do not have a shelter that you can visit.
The first step to adoption is to fill out an adoption application on our site.
We do not discuss adoptions over the phone unless we have an application on file. We have to know what kind of a home you can provide. If and when we have a dog in that we believe to be a "fit" for you, we will contact you to set up a home visit. The home visit is for us to get to know you a bit better, and to see where our rescue will be living. We also do a vet reference check, and a "pets ok" verification if you are renting. Once all of those steps are complete, we will set up a time and place for you to meet your prospective new bulldog.
Our dogs are cared for in foster homes during this wait. They are temperament tested to the best of our ability to ensure a perfect match into their new home. Our number one concern is for the safety of the adoptive family and the happiness of the pet. We strive for a FOREVER placement – not all dogs are perfect for all families. We don't want to place "A" dog in your home – we want to place "THE" dog in your home!
Please be patient with us, we are an all-volunteer based rescue, and we spend so much of our time with the rescues, that we don't always respond as quickly as we would like.
ALSO, please visit www.thebca.org for some great info on bulldogs.
You may also want to think of joining the Bulldog Club of Northern California. Visit their site at www.thebcnc.org.
We can't save every dog but we can make a difference…one dog at a time!
We are desperately seeking foster homes for our wonderful dogs! We also accept used crates or donations of any kind!
Are you looking for a specific color or look? Do you want a cheap English Bulldog? This may not be the place for you. Please find a reputable Breeder. Do you want to rescue a Bulldog no matter what it looks like or the possible health conditions it may have? Our online application is important for us to find the right homes for the rescue bulldogs that come to us. Our main commitment is to the Bullies that come into our care. We are looking for the right families that can provide the forever home that fits the dogs characteristic in their bios.